Plug & Play
We have made your journey an absolute breeze – from when you first contact us to seeing
your industrial business up and running. Finding the right site, partners, talent, contacts and public
officials has never been easier than with our Plug & Play services.
Whether you're a startup, an established company, or a research organization, join our green
ecosystem to accelerate the growth of your sustainable business.
The Turku region will be an excellent platform for your business to grow as the city of Turku shares
your green aspirations: it has the ambitious goal of being carbon neutral by as early as 2029.
Find a selection of Turku region's industrial areas below and contact us with any further questions!
Carefully selected industrial sites for your project
Five reasons to invest in Turku region Existing ecosystems and knowledge

Ecosystems
The Turku region considers the hydrogen economy, bioeconomy, and circular economy to be
significant sources of sustainable economic growth and new business. The region invests heavily
in developing these sectors and accelerating their growth. The examples below provide an overview of
our local green ecosystems: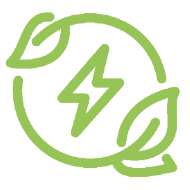 Bio-based products
Biomaterials for different industries
Biofuels
Biofibers for textiles
Case: ch-bioforce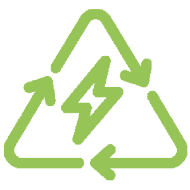 Circular economy
Recovery of valuable battery metals
Textiles
Plastics
Case: rester oy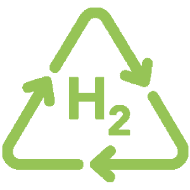 Hydrogen & P2X
Green Hydrogen, ammonia and CCU
Renewable fuels and materials
Energy storage
Case: Green NortH2 Energy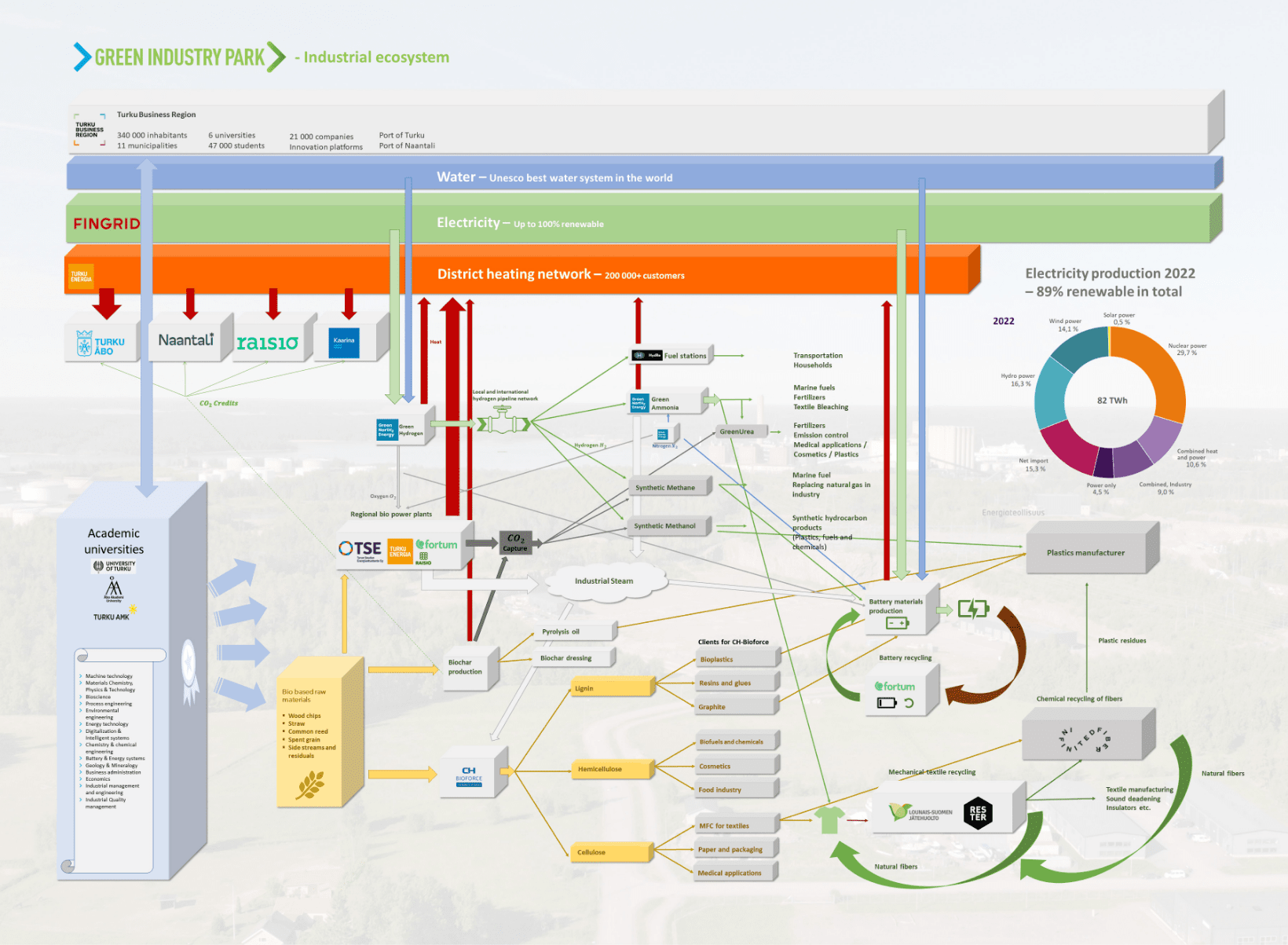 Click to open image in new tab.