Services for companies
In the coming years, the green transition will require considerable investment in research, development, and innovation.
Green Industry Park supports the transition by offering you local knowledge and by building holistic, industrial ecosystems across companies that follow the principles of the circular economy.
We provide tailor-made services free of charge to save you time and money in your quest to scale up your business. Our services have already helped over 120 customers during the 15 months we have been in operation.
Contact us with any questions!
Services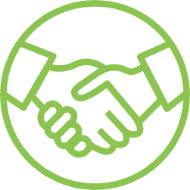 Collaboration
networks
• Finding potential partners
• Facilitating value chains
• Ecosystem services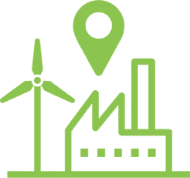 Industrial sites
and facilities
• Services to locate your business
• Industrial sites and laboratory premises
• Utilities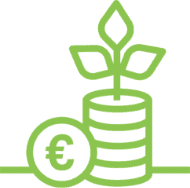 Business
development
• Tailor-made service to support industrial growth
• Service in different business phases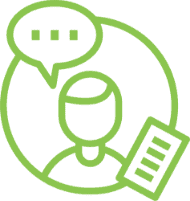 Other
services
• Advice on permits and planning
• Financial advice
• Environmental services
Typical permit procedures in Finland
Created with the city of Naantali, the following image illustrates the typical procedure for securing a
plot for an industrial investment. A more detailed path with relevant contact information can be provided upon request.
You can apply for several permits simultaneously, and a well-prepared application will shorten the processing time.
Centre for Economic Development, Transport and the Environment is one of the first contacts when the site has been selected:
https://www.ely-keskus.fi/en/web/ely-en/green-transition
Please feel free to contact us or the cities for any questions.

Financial instruments in Finland
We work in close cooperation with the authorities and financial institutions. The following Finnish
establishments, among others, provide funding for companies and development projects that support the green transition:
Finnvera provides guarantees for loans and can also act as a creditor
Business Finland – sustainable development financing, RDI
financing, etc. Read more about financing options at:
Funding – Business Finland
The Climate Fund participates in climate investments on a
significant scale where the fund's financial contribution is
necessary to support a project launch, to enable scaling up, or to
accelerate the schedule. Read more at:
www.ilmastorahasto.fi/en/funding-targets

TEM (Ministry of Economic Affairs and Employment of Finland) –
energy investment subsidies.
Read more at:
tem.fi/en/energy-support

Direct contacts:
Contact information for city-specific officials are provided here for your convenience